Albert Soft Water Service Inc. has been family owned and operated with the same name and location since 1969.
Contact Us to Schedule Service
(727) 934-3133
 
Albert Soft Water Service Offers Water Treatment for Homes and Businesses.

Softeners to wholehouse water treatment systems, under the sink reverse osmosis systems, salt delivery service and sales for all water treatment systems.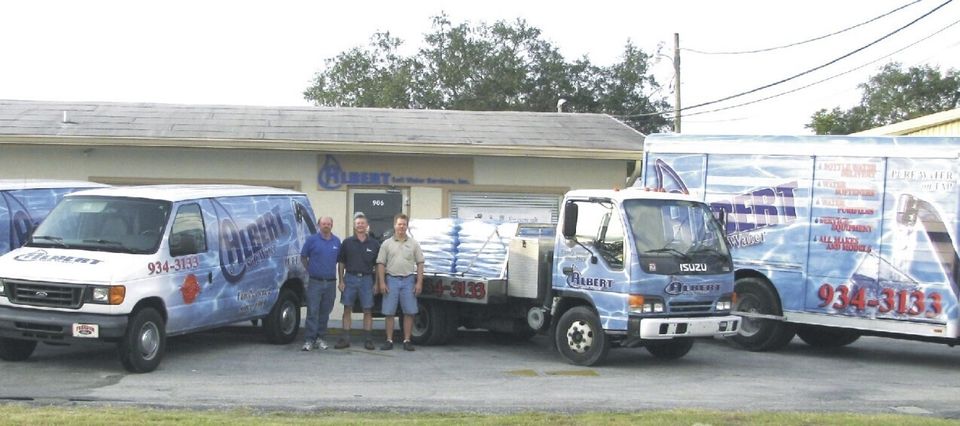 About Albert Soft Water Service
In the late 1960's George F. Albert bought his first water softener. He was so impressed with the benefits that it offered his family and his home that when the opportunity arose to purchase a small water conditioning company he jumped at the chance. In 1969 he purchased a small list of names and started Albert Soft Water Service, Inc.

In 1995, Albert Soft Water Service, Inc. expanded their horizons and delved into the bottled water market. Meadowbrook Bottle Water, A d/b/a/of Albert Soft Water now service Pinellas and Pasco counties serving over 350 customers on a weekly basis.

Today George and David have continued with the vision their father had to help educate consumers on the benefits of soft water and continue giving superior service our their thousand plus satisfied customers.

Our business is celebrating over 50 years of providing exemplary service to Pinellas, Pasco and Hillsborough counties.